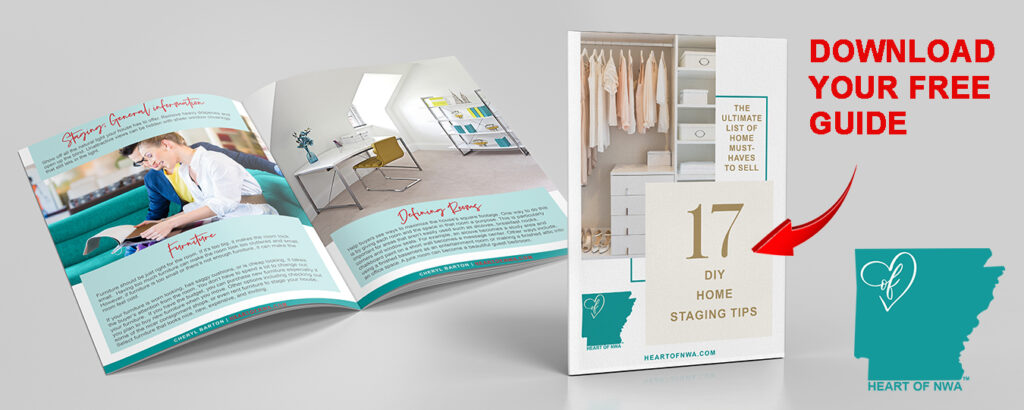 The ultimate list of home must-haves to sell
Prepare your home to attract prospective buyers—and get the best purchase price. Download the full-color 20-page booklet for professional tips on how to DIY your home's staging.
The benefits of the 17 DIY home staging tips? It can help your home sell faster and for more money. To sell a home fast you want to attract as many potential buyers to your listing as possible. Fortunately, many of the best staging tips don't require spending a lot of money. Are you getting ready to sell or are trying to add new life to a lifeless listing? Home staging tips will help get you more bang for your buck. With so much to gain, it makes sense for sellers to put time and effort into staging their home.

Most buyers shop for homes online now days, making a home's online appearance very important. Professional photos and videos are a great way to boost your home's virtual appeal and help it stand out in today's competitive market. Here's a link to hire a local professional real estate photographer: bycherylimages.com

These tips could make your life easier when your house is for sale. Home staging doesn't have to be a costly, time-consuming process—especially if your house is already in good shape. If you need a quick list of home staging tips, here's a quick article: Here are five ways to stage your home on a budget. Are you planning to sell your house anytime soon? Download the FREE pdf booklet for the ultimate list of home must-haves to sell. The home staging ideas include full-color pictures with easy to follow and execute tips.
Moving to Northwest Arkansas
If you are relocating, buying in, living in, or moving to within the heart of Northwest Arkansas, I highly recommend you taking a look at this relocation guide to help with your move.