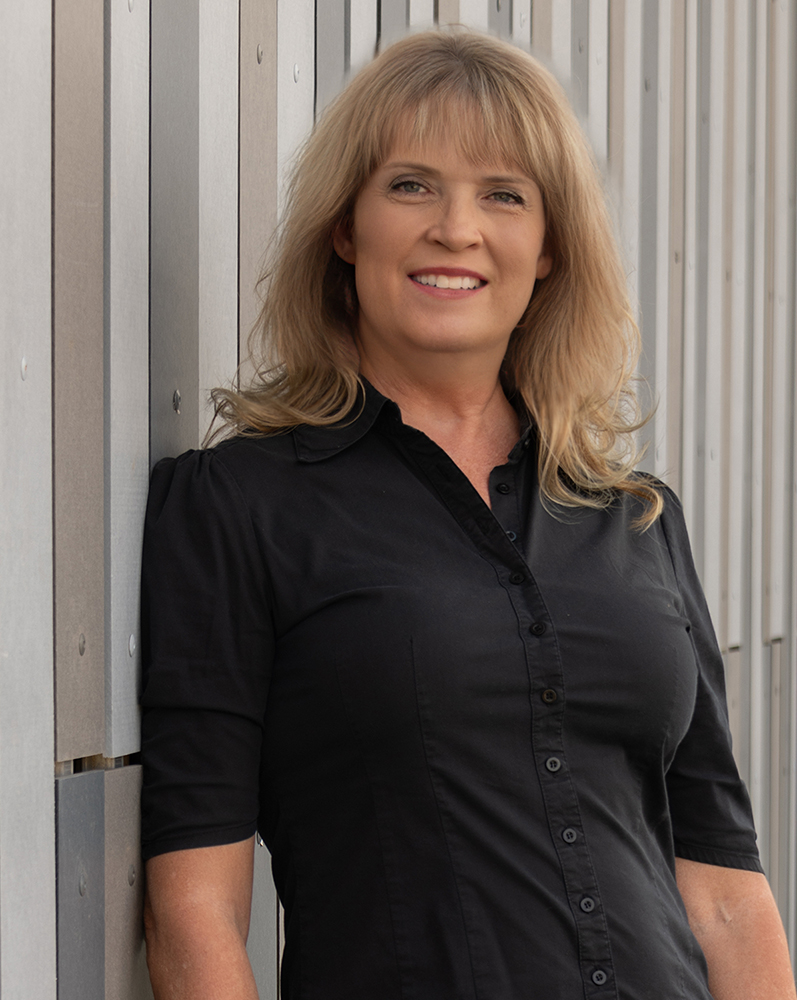 After serving as a business owner of Mail Plus, Cheryl studied graphic design and became an Art Director. Her later experiences working as a graphic designer and commercial photographer for DaySpring/Hallmark Cards, Creativity Inc., and Walmart were invaluable in her growing understanding of how to create art that is broad in its appeal while maintaining the integrity of the artistic vision.
Cheryl grew up in a small town in Arkansas. Having traveled the United States and abroad, Cheryl and her husband decided that Northwest Arkansas is a great place to live. She spends family time on Sunday afternoons at her sister's home, mostly because of her sister's children, which include triplets! They all enjoy watching the kiddos grow up!
Cheryl she loves to match her outfit to her shoe color and when you see her in a crowd she answers to, "tall girl" that's because she has always been teased about her height of 5'10". She has always been a dog person and with two miniature Goldendoodles they keep her lap full and her face covered with puppy kisses. She started a business, By Cheryl Images, LLC as a photographer specializing in real estate, commercial, products, portraits, and graphic design.
As a REALTOR®, Cheryl will help you with all your Real Estate needs. She is enthusiastic, passionate about helping people, tech-savvy, friendly, responsive, and committed to excellence. Cheryl is ready to impress you with her service, encourage you with her trustworthiness, and thrill you with her commitment to urgency.