As your aging loved one gets older, they may need you closer. That way, you can be there in the event of an emergency as well as help them ward off loneliness. It might not be the easiest decision to make, but you can make the process easier on yourself by understanding the mortgage process thoroughly and getting help for your loved one. Cheryl Barton can help you through the process.
Signs Your Elderly Loved One Needs You Closer
First, identify the signs your loved one needs you near, such as if they're lonelier than usual. Maybe they're regularly talking about how all their friends are gone and family is far away.
Your loved one may have more health problems than before, or a current health problem may be worsening. If this is the case, your loved one may need someone to handle medications and take them back and forth to the doctor.
Additionally, a senior may need you around if they're having more frequent falls or becoming unable to care for their home alone.
Determine the Care Your Loved One Needs
Before you make the move, you should know how much care your aging loved one needs. Assess their mental and physical health. If a senior is fairly active and still maintaining the home, they may just need you in the area.
However, if your aging loved one is unable to take care of the house, you may need to do more than just move closer. You may need to suggest downsizing to a smaller home with fewer responsibilities or a move to an assisted living community.
Let's say your loved one is starting to become forgetful and unable to take care of their basic needs. At this point, you should consider a senior care home or hiring a visiting nurse or nurse's aide.
Dementia and Driving
Dementia and driving can be complicated. Obviously as the condition worsens, those with dementia will have to stop driving. We thought this was important information, so we made a guide that detailed the laws behind dementia and driving, what are signs of unsafe driving, how to talk to a person about quitting driving, and how a person with dementia can still maintain some independence.
Consider Hiring Professionals
Any transition will take time. Even when you get there, you may struggle to find time to do everything that needs to be done around your aging loved one's home. In this case, consider hiring someone to maintain the home, such as bringing in a professional to service the windows. A contractor can seal the windows and make any other necessary adjustments.
Before you hire someone, make sure you do your research. Look online for 'leaking window repair near me' and find reviews. The company should be licensed and insured. Ask for referrals from satisfied customers. Additionally, get a written quote. You can expect to pay around $290 for a window repair, although the exact price depends on the type of window and the repairs that need to be done.
Home-Buying Tips
When buying a home near your loved one, make sure you determine your debt-to-income ratio to set a realistic budget. Do this by dividing your debt by your total gross monthly income. Ideally, your debt-to-income ratio should be no more than 28%.
You and Your Elderly Loved One Can Have Peace of Mind
When you move closer to a loved one, you'll be able to help them manage their home and needs, and you'll both have peace of mind.
---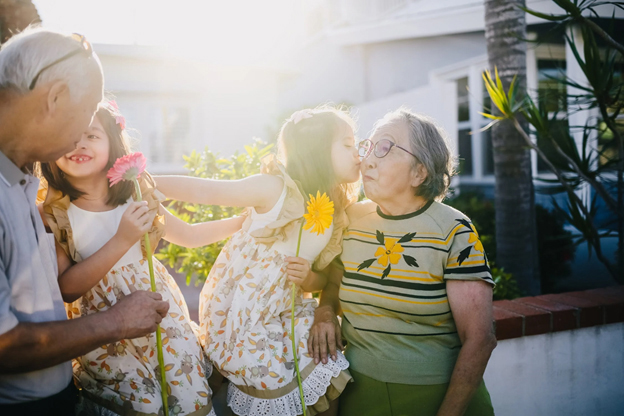 Byline: Claire Wentz of caringfromafar.com