In the dynamic world of real estate investing, one strategy has gained notable traction due to its potential for high returns and scalability – the BRRRR (Buy, Rehab, Rent, Refinance, Repeat) method. This investment model offers a systematic approach to property investing that can generate a steady stream of income while building long-term wealth. Want to learn more? This guide shared below by Realtor Cheryl Barton can help.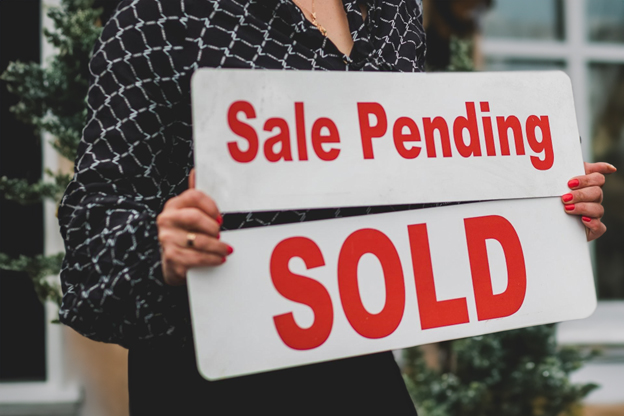 The Power of Neighborhood Research in House Huntingitable
The first step in the BRRRR method is to buy an investment property. But not just any property will do. It's crucial to conduct thorough neighborhood research to understand the local real estate market, including rental rates, property values, and demand for rental properties. Look for neighborhoods with strong growth potential, low vacancy rates, and high rental demand. Your neighborhood analysis should offer insights into the area's demographics, amenities, crime rates, and school districts.
The Advantage of an Experienced Realtor
An experienced real estate pro like Realtor Cheryl Barton can be a valuable asset when implementing the BRRRR strategy. They can provide insights into local market trends, help you find underpriced properties with high potential, and guide you through the buying process. A realtor experienced in investment properties can also help you estimate potential rehab costs and rental income, which are critical factors in determining your return on investment (ROI).
Blueprint to Success
The rehab phase is where many investors either make or break their ROI. Having a detailed plan is essential. You should have a clear vision of what improvements need to be made, how much they'll cost, and how they'll impact the property's value. Focus on renovations that will increase the property's value without dramatically inflating your budget. Remember, the goal is to add value to the property at the lowest possible cost.
ROI Rising
Sticking to your budget is crucial in the BRRRR strategy. Overspending on the rehab phase can severely impact your ROI. It's important to keep track of all expenses and regularly review your budget throughout the rehab process. Also, remember that time is money. The longer the rehab takes, the longer it will take to start generating rental income.
Decoding the Digits
Understanding the financial figures is key to successful BRRRR investing. The two essential calculations are the After Repair Value (ARV) and the 70% Rule. The ARV is an estimate of the property's value after all repairs and upgrades are completed. The 70% Rule is a guideline that suggests an investor should pay no more than 70% of the ARV, minus the repair costs. These figures can help you avoid overpaying for a property and ensure a good ROI.
The Benefits of Building a Reliable Team
To implement the BRRRR strategy effectively, you'll need a reliable team. This includes contractors, property managers, real estate agents, and lenders. Having a trusted team can speed up the process, prevent costly mistakes, and free up your time to focus on finding your next investment opportunity.
Reality Check
It's crucial to be realistic. Not every property will be a home run, and not every rehab will go as planned. Be prepared for unexpected expenses and challenges. Always have a contingency plan and extra funds set aside for unforeseen circumstances.
Crafting the Perfect Brochure to Attract Tenants
A well-designed, compelling brochure can make your property stand out from the crowd and attract high-quality tenants. The brochure should highlight the unique features of your property, include high-quality photographs, and provide essential details like price, location, and contact information. It should also echo the lifestyle and amenities that potential tenants would enjoy. Remember, your goal is to create a brochure so enticing that potential tenants feel compelled to learn more about the property. For more tips on creating a successful real estate brochure, click here for more. Or contact Cheryl Barton at bycheryl.com and create a custom brochure using her 30 years graphic design skills to make yours standout from the croud.
Mastering the BRRRR strategy takes time, patience, and a lot of learning. However, with careful planning, diligent research, and a solid team, it can become a powerful tool in your real estate investing arsenal.