Realtor Cheryl Barton of Heart of Northwest Arkansas and Leadership Legacy Realty provides high-level service to all her clients. Team up with Cheryl today by calling 720-772-7182!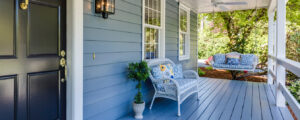 When a loved one passes away, their home may become part of their estate. If you're responsible for selling the property, you must do a few things to make the sale go as smoothly as possible. Realtor Cheryl Barton shares some tips to help you get started.
Collect All Legal Documents
Before you can put the property on the market, collect all the paperwork, and put it in order. This includes information such as the sale agreement, title report, and deed. Also, collect copies of all mortgage documents, property tax records, and fiduciary documentation, such as letters of administration and the will. If you decide to use the proceeds from the home's sale to start a nonprofit in honor of your loved one, you'll want to also retain all the paperwork associated with the process. When you form a nonprofit organization, a few first steps must be completed, including coming up with a name, choosing directors, and selecting a registered agent.
Organize all this information neatly for easy access and review. This step helps reduce delays, speeding up the sale process.
Hire a Real Estate Agent
If you're not familiar with selling a home, enlist the help of a knowledgeable Realtor like Cheryl Barton. They know how to stage and market the property and can help you negotiate a fair price. Hiring an agent can also provide you with peace of mind.
For example, an experienced professional can suggest ways to improve the residence's curb appeal to help you attract potential buyers. This may entail anything from trimming bushes to making minor renovations, such as repainting the interior and exterior or installing new flooring.
Make General Repairs
Before you list the home for sale, StreetEasy says to consider making small repairs or improvements to help boost its overall appeal. These may include power washing the home's exterior, driveway, and sidewalks or fixing broken windows and repainting trim. Also consider upgrades, such as in the kitchen. New countertops, cabinets, and a modern range hood are big attractants to potential homebuyers, smart investments that play into boosting home value.
When the weather chills, seal all windows and doors to prevent cold air from seeping into the home. You don't need to make major renovations, but these minor tweaks can make the home more appealing to potential buyers.
Besides the physical repairs, have a professional inspection performed on the home. This step can help reveal any more extensive issues with the structure, and it can also give you an idea of how much money you may need to invest to get the home ready for sale.
Staging the Property
If you want to sell the property quickly and for a good price, MHM Professional Staging points out that it's important to stage it appropriately. This means arranging the furniture strategically to make the interior appear more spacious, placing artwork throughout the rooms, and making the home look cozy. Have all clutter removed, so potential buyers can picture themselves living in the residence.
For homes that are already vacant, consider renting furnishings to give future owners a better feel of the home's potential. You can find companies that provide this service relatively inexpensively, and it can be well worth the investment.
Selling a house isn't always the easiest thing to do, especially when you're grieving. Following the above tips – from gathering all the necessary legal documents and hiring a qualified real estate professional to making repairs and staging – can help ensure you'll have nothing to worry about regarding making your home appealing to homebuyers, so you can focus on what's important.
---
Written by:  Claire Wentz . Photo credit: Francesca Tosolini

After you have painted your house, check this next article out on how to stage a house with little to no furniture.