Discover Your Perfect Retreat: Custom Cabins for Sale in Northwest Arkansas
Looking for your dream retreat in the heart of Northwest Arkansas? Look no further! Explore the allure of Coco's Cabins, they offer an array of custom cabins and pre-built options that will surely capture your heart. Whether you're seeking a portable cabin, tiny home, or a cabin shed with a porch, they have the ideal solution to start living your cabin life.
At CoCo's Cabins, they believe that design is the difference. Their portable cabins are meticulously crafted with a perfect blend of functionality and aesthetic appeal. Whether you're looking for a comfortable retreat, a versatile workspace, extra rooms for your property, or an additional income as an Airbnb, their cabins offer the ideal solution. Explore their unique selections and let them bring your vision to life.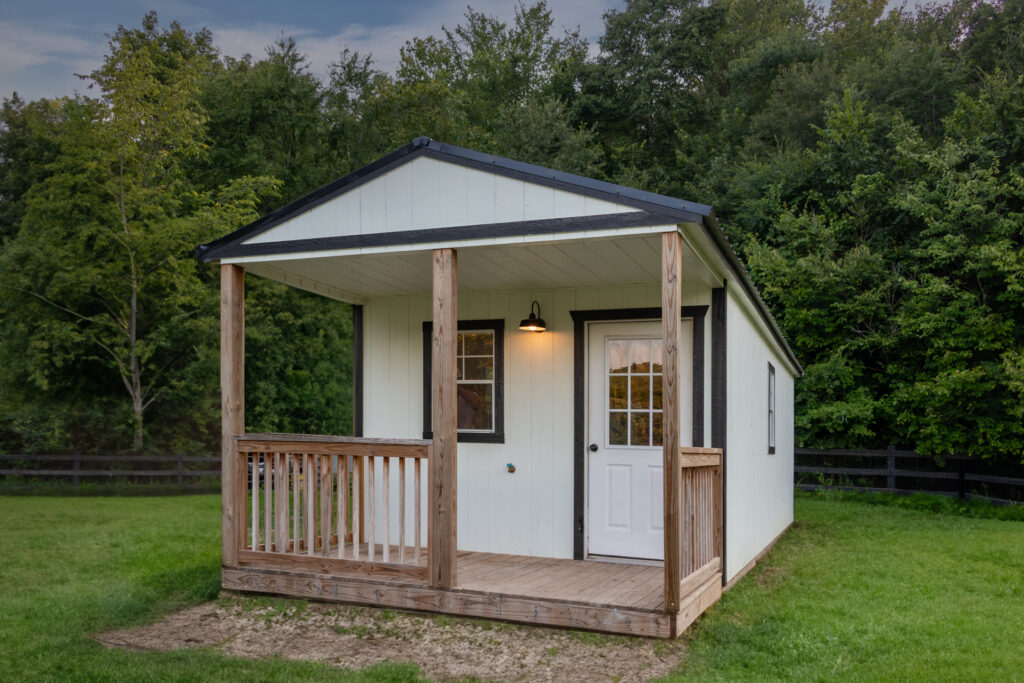 Unveiling the Beauty of Northwest Arkansas
As a reputable provider of custom cabins for sale in Siloam Springs, Arkansas, Coco's Cabins allows you to be immersed in the charm and tranquility of this picturesque region. At Coco's Cabins, they pride themselves on providing exquisite cabin experiences that are second to none. To complement your cabin oasis, they have partnered with Buffalo Pools & Spas, a renowned name in premium pool and spa solutions. Together, they offer a seamless fusion of exceptional cabin stays and top-notch aquatic amenities, ensuring your retreat is nothing short of extraordinary.
Custom Cabins to Suit Your Unique Style
At Coco's Cabins, they understand that one size doesn't fit all. Their custom cabins offerings cater to your preferences, ensuring your cabin becomes a reflection of your individual style and needs. From cozy tiny homes to spacious portable cabins, every aspect can be tailored to create your perfect retreat.
Pre-Built Cabins: Convenience Delivered
For those seeking a turnkey solution, their pre-built cabins provide convenience and efficiency. Coco's Cabins are pre-made cabins delivered right to your desired location within a 50-mile radius of Siloam Springs in Northwest Arkansas. You can start enjoying your cabin experience sooner than you imagined.
Versatility and Functionality: More than Cabin Sheds with Porches
The custom cabins are much more than sheds and tiny homes, they are so much more! These charming structures not only add character to your land but also provide additional space to relax and soak in the natural beauty surrounding you.
Elevate your space with Coker Contracting's professional stairs, skirting, and dirt work. They create dirt work foundations suitable for any portable cabin. Their expert craftsmanship and attention to detail create stunning, safe stairs, and custom-designed skirting. Many different skirting options will compliment and complete your cabin's exterior.
Experience the Heart of NWA with Coco's Cabins
From custom cabins to pre-built gems, Coco's Cabins has the perfect cabin to suit your desires. Their dedication to quality craftsmanship and personalized service ensures that your dream retreat becomes a reality. Discover the beauty of Northwest Arkansas and find your perfect cabin with Coco's Cabins today!
Conclusion:
With Coco's Cabins as your partner, finding the ideal cabin in Northwest Arkansas has never been easier. Explore their custom cabins, portable options, and pre-built gems to create your personalized retreat. Embrace the enchanting charm of NWA and start living your cabin life.