If you're currently trying to decide between staying in a home where you've experienced a tragedy (death, divorce, etc.), then you may be wondering if moving is a smart idea. While most experts recommend waiting at least a year after a significant life event to move, there's nothing wrong with weighing the pros and cons now and looking ahead at the process.
Today on the Heart of Northwest Arkansas's Real Estate blog, we take a look at how you can manage this major life change, along with some other changes you might wish to make along the way.
How Do You Know When You're Ready To Move?
No two people are alike, but there are certainly signs that you're ready to move on with your life, and that may include finding a change of scenery. After divorce, for example, you might be ready to change addresses if you're ready to be compassionate with yourself and can accept that the relationship is over. If you're moving due to an economic downturn, you'll know the time is right when you can no longer comfortably afford your current surroundings.
Moving Your Business
When you're already a business owner, you may feel more anchored into your home. That does not mean that you can't start fresh in a new area. Start by creating a social media presence for your business, and then make sure that you move everything legally. This should include forming your LLC, which you can easily do online using a formation service after you've checked local requirements, which include having a name, registered agent, EIN, and certificate of organization.
Changing Careers
Even if you're not a business owner, there's a good chance that you have to work to support yourself. But, if you're moving as part of a job separation, now might be the perfect opportunity to consider going back to school to earn a new degree. Go here for more information on getting an online business degree, which may put you in a better position to work in business communications, management, or accounting. Going to school online is great because it's not dependent upon where you live. Perhaps most importantly, earning your new degree now can open up opportunities to professionally pursue something that you love. Capital District YMCA explains that when you do something you like, you'll be more productive and excited to go to work every day, and you may even become an inspiration for others.
A New Space To Call Your Own
One of the hardest parts of moving comes after the emotional upheaval has subsided. This is deciding on where to move and into what type of living arrangement. Mortgage brokerage firm Vaster suggests looking at your annual salary to determine how much you can afford. Many lenders will expect you to have at least 2.5 times the income of the home you're buying. However, there are many factors that go into affordability, including how much you can put down and the current interest rate. Cheryl Barton's homefinding tool can help you best see what types of homes are available in your price range.
Out of the approximately 30 million people that change addresses each year, many of these are doing so on the heels of a personal downturn. When you fall into this category, you're dealing with many life changes all at once. This does not mean, however, that your move can't come with more positive changes, such as going back to school or moving your LLC into a new state. Remember, the past is behind you, and the future is yours, no matter where you choose to lay your head each night.
---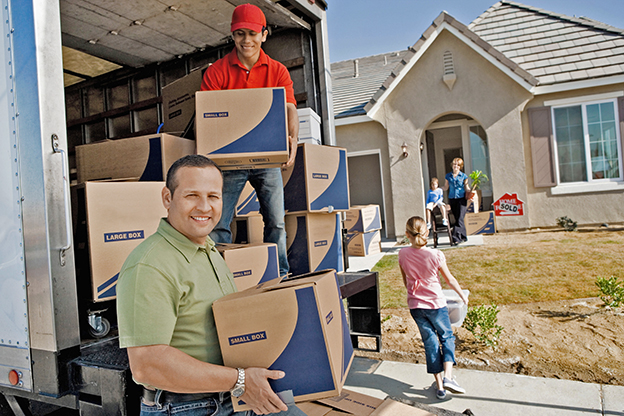 Written by:  Claire Wentz